DEPLOY AND MANAGE YOUR DIGITAL ADVERTISING CONTENT.

DigitalSphere is a content management system that lets you centrally control, manage and report on a network of digital media displays.
It is compatible with all screen sizes, from small in-store displays to large outdoor digital billboards.


Cloud-based system
DigitalSphere is developed for, and hosted in the cloud. This means it is always available and runs on any device with a web browser.
MODULAR DESIGN
The DigitalSphere client application is able to function as a standalone media player for a single electronic advertising display installation. As more displays are added, the centralised control portal can be added to seamlessly tie all the displays together for ease of management.
INFINITELY CUSTOMISABLE
DigitalSphere is not an "off-the-shelf" software package. We work with your organisation to customise it, so as to fit in with your business processes and we provide you with the level of customisation that you require.
DIGITALSPHERE FEATURE OVERVIEW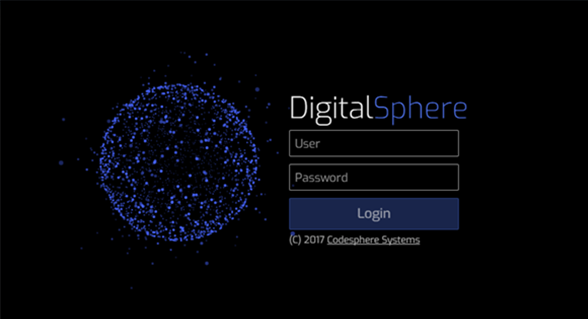 SAFE AND SECURE
DigitalSphere is hosted on secure servers with a rock-solid Microsoft SQL server back-end, which means you can rest assured that your data is safe and secure at all times while still being always available.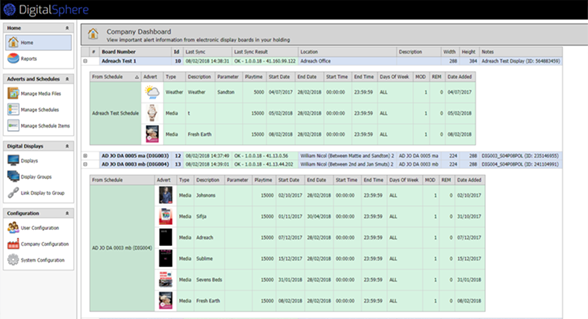 COMPLETE CONTROL
A centralised online control portal means the system is very easy to use, while still being able to scale up effectively. It offers a wide range of content delivery options including grouping media, date & time specific play and customised overlays that can be displayed over your content.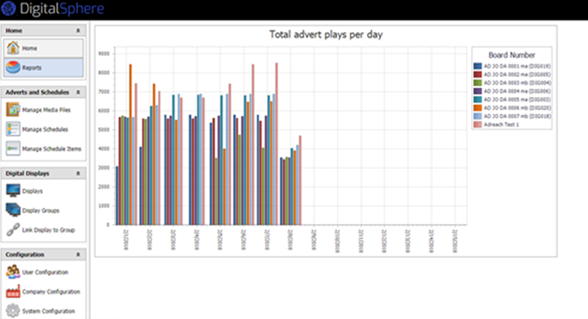 REPORTS AND DASHBOARDS
DigitalSphere provides a host of reports, including playcounts per advert, per display and per display group. It also alerts you to potential problems by monitoring the frequency of displays, checking in with the server and alerting you immediately if one goes offline.