SOME OF THE WONDERFUL CLIENTS WE HAVE WORKED WITH.
At Codesphere, customer service and satisfaction is key. Give us a call today and put us to the test.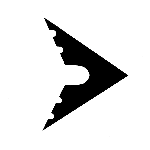 Codesphere have been absolutely instrumental in the development of our product and they've become invaluable partners of ours, to the extent that we actually consider them to be an extension of our own team. In an industry that's often infamous for empty promises or failed projects, we count ourselves lucky to have found them and to have the relationship that we do.

Codesphere is a pleasure to deal with. Nothing is ever too much trouble and they go above and beyond to find ways to adapt the system to fit with your processes.